First things first.
After you have finished and verified your registration, you will land on your personal or your company's profile page. Whether you have an idea or want to join others' you need to fill this out. This page is an overview of You, your skills, your experiences, your interests, activities and so on.
First, you add your core data, then your spoken languages and education and if you would like to, you can upload your CV.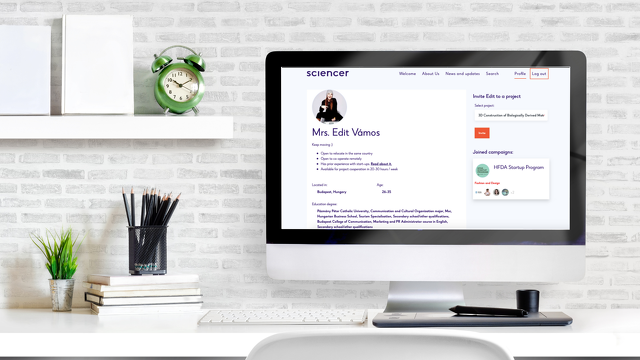 Please keep in mind that currently, we require the profiles to be completed at least 70% and published. We do this to provide you with a handful of data, that will in fact help to become successful.
Two for joy.
Here come the projects. If you are interested in joining others', now you may click Search on the top of the page, open the ones you like and are suit your interests then hit apply. Once the Owner has accepted your application, you start working together. Easy peasy.
If you have your own idea but have some needs, you can start uploading your project. Just like the Profile, it starts with the core data: the industry it works in, the readiness of the project, the target market, and many more. You can make it more attractive by adding a photo as well.
After this you can add your Needs, which can be a Co-founder, a Teammate (aka. employee) or something else: mentoring, office, makerspace. When you add a partner position, you can add the required skills, education and more.
Once it's ready and published, others can apply, or you can invite them.
Three little pigs.
Campaigns. When you open your profile you can see the Projects and Campaigns tab. Projects are cleared and opened for creation to everyone. However, it is not the same with campaigns: only organisational profiles can release them. Luckily the progression is pretty much the same, as it was for the profile or the project.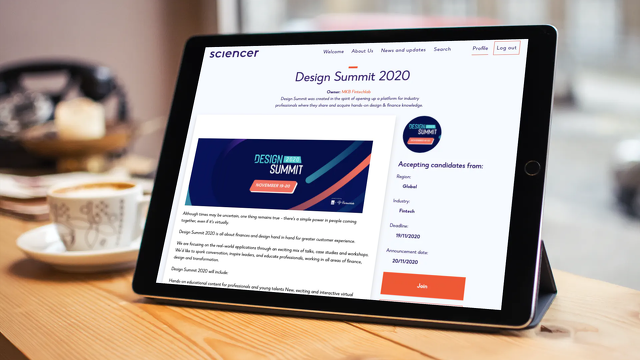 Please, keep in mind, that you cannot apply validly/directly for a campaign through Sciencer.
But when you fill out the datasheet of the campaign, you may add an URL - this will be shown as a button on the page, so you can navigate applicants towards your site. You can also brand the campaigns. So cool, isn't it?
Almost there.
We provide our beloved projects with online tools as well. When you create or edit your project you may see the Planning menu. Here you can upload your Business Model Canvas and/or your financial plan.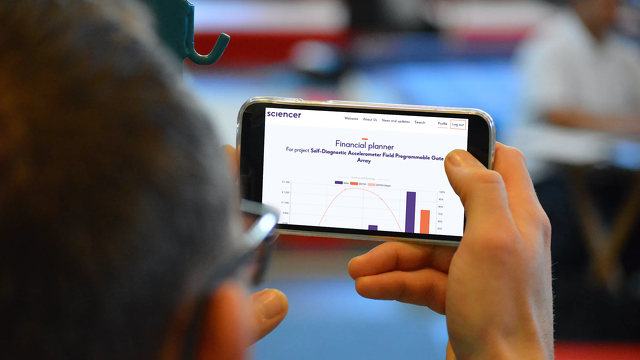 Or if you do not have these yet, you can create them here. In case of the Financial Plan, just add the numbers, and the system will visualize them. Then you can export and print it. When you edit your Business Model Canvas, you can fill the boxes up to 200 characters, then once again, save and print it.
But there is more. The whole project team has access to these editors, so at the BMC editor, you can use the comment boxes to talk about the final text.
This is the end.
Search. Oh c'mon it is a completely normal search, You do this thousands of times a day. You can handle this one as well. And now hit that Register button!