In the following article, we briefly outline the new features that are already up & running, and the ones that are yet to come.
New features:
New Business Model Canvas, which:

is not just a template, but also a common work platform,

allows you to express your ideas in a structured way,

comes with tooltips to help you navigate through its use

offers specific templates provided per industry (retail/e-commerce, financial services, agriculture, food/drink) or a blank one

allows you to comment on your teammates' ideas as you like, and notifies the participants automatically
You can find more information about Business Model Canvas and other design tools here.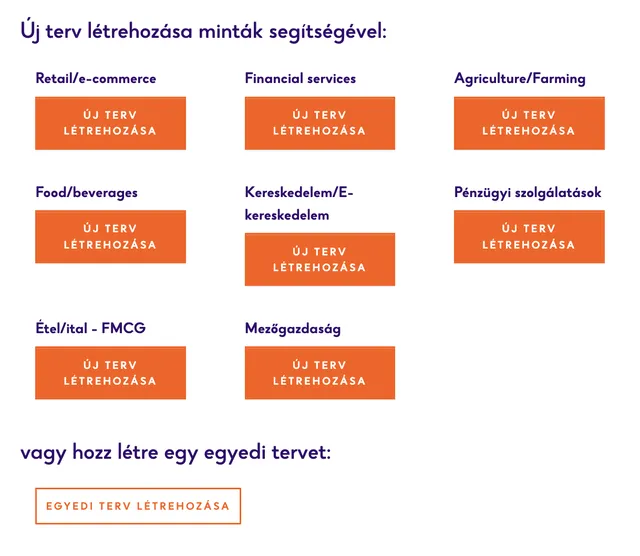 Tailored for CEOs and business consultants
We have found that executives of companies between 50 - 150 employees typically collaborate with their management team to find innovative solutions in a proactive way, to design new business models, and in some instances they bring on consultants.
The Sciencer Business Model Canvas provides the core of a business development process which is now available as an interactive online platform, brought to you by Sciencer BMC editor. With this new tool, you have access to multiple thematic templates to build your own business model or models. Anyone with a live subscription can invite their teammates, colleagues, clients or partners to collaborate and edit these projects.
Tooltips
We've included tips and steps in our business planning tool to make it easy for people who haven't created a business plan before or are not familiar with tools like these. You can also contact our team via chat - and get information through the system that normally you would ask an experienced consultant for.

Advice just a click away
Of course, your question may be more complex and a tooltip may not be enough. Sciencer is not just a platform, it's also an advisory community where you can request support from our business advisors at the click of a button, either through the platform or the website. Choose fully automated fill out or hybrid consultancy, as you like it.
Commenting, business planning
The completed plan can be commented on, shared via links, and what is really helpful is that once the BMC is completed together, the entire content can be converted into the Business Plan Builder, so that the previously collected information from the Business Model Canvas becomes the base of the new business plan. Create simple sentences and generate your complete business plan in PDF format.
We've also thought about access - the new Sciencer functionality is designed with corporate rights management in mind, so you can track exactly who has access to what. With each document, BMC or Business Plan - you can monitor who sees or has rights to make edits in it.
Don't just design, share and use
Ready-made or half-finished plans can be shared at the touch of a button, and completed business plans can even be downloaded as PDFs. These are all designed to keep your business ideas managed in a structured way.

New service for business advisors, business development experts and incubators
Our team of experienced consultants has worked with over 100 corporate clients in the last 6 years. We have experienced first-hand how often it is difficult to gather information from clients. With keeping user-friendly, dynamic client communication in mind, along with flexible content creation for business development efforts, investment plans, strategy creation, we designed the Sciencer platform to be adaptable and customisable in terms of colours, branding elements and the branding of other consultancies, business incubators, MBA programmes or universities. What does this mean? You can request a custom, white label solution where our developers shape the Sciencer platform according to your colors and style to achieve the platform to look the way you like it.
The white label solution allows each consultant, organization to own their customized Sciencer platform, which is a private and safe system for collaboration with colleagues, clients or students. The project management platform doesn't solely offer planning tools - it is also suitable for creating projects as well.
What's next?
Our development plans include the introduction of Business Model Canvas from well-known large companies, as well as the incorporation of additional design tools for business development, such as Lean Canvas.