Innovative and modern solutions help you to be more efficient, project planning software in 2022 support you to complete work plan, especially one involving several people, must be built up step by step.


Miért fontos a projekttervezés?
Men has always project planning practices, even if he wasn't always aware of it. Of course, since the last century, more and more conscious theories and practices have emerged to manage projects more effectively. Different models and methodological approaches have emerged:


Waterfall methodology: in this theory, the project is broken down into a series of linear phases. This means that each stage depends on the one before it. After all, you can't build a roof on a house without a foundation. So this is roughly the 'engineering' approach to this model.



Iterative methodology

: methodology is a tool for software development that includes design, testing and then post-production. In essence, it applies the waterfall model incrementally.


Agile methodology: reflects a newer, more modern approach that is well suited to today's ever-changing world. Business challenges must be met with creativity, feedback and flexibility.


Alien methodology: based on Agile methodology, it tries to take the project owner and team participants even further out of reality. This is an important theme because simplifying a project is always much easier than the reverse. It is a technique mainly used for projects with a high level of creativity.
So, conscious project planning is not only useful, it's a must. Whether it's a big business plan, a smaller goal, or simply assigning daily tasks, you need a method, tool or even software to help you work efficiently.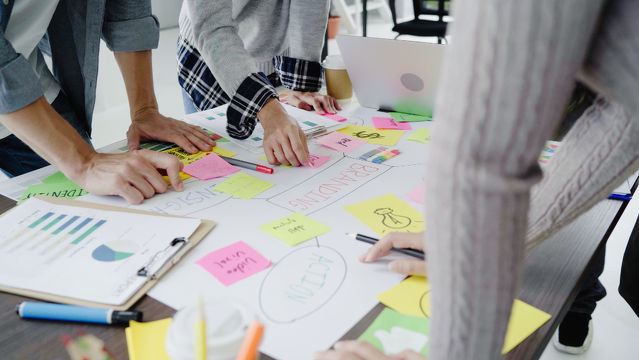 A projekttervezés lépései, avagy a munkamenedzsment
The secret to successful project management is in the details. You need to determine
what the complete goal is,

who's individual role in it,

what the deadlines are,

and how each task builds on the others.
A project should be smooth and self-managed, meaning that company managers don't have to tap employees on the head every hour to get things done. They will know it for themselves. And because of the interdependent nature of the tasks, it's embarrassing if someone doesn't finish on time, because they're messing with the next colleague in line, thus delaying the whole project.


Project design solutions in practice
But what does it all look like in practice? How will everyone know what they have to do, when they have to be ready, and so on? You can't have a meeting every single day, assigning work one by one. Even if you can, it takes up a lot of time. Time that could be spent on something more efficient. Like work.
We're probably not telling you a big secret, but the secret is digitalisation. Today, there's already an abundance of better and better project management software. And you don't even have to pay a lot of money for them - some of them are even free. This makes it possible to manage work very quickly, simply and efficiently, and to make it clear to everyone what is involved.


Project management, successful implementation, cost-effective operation
There are opportunities for growth and development in every organisation, but they are often hidden.
At Sciencer, we offer a solution where you can achieve project management supported by a custom software solution. Work simultaneously with your colleagues and clients in the interactive Business Model Canvas (BMC) web application. Design your project, idea, company strategy easily.