Family businesses are known for their strong, distinctive cultures — cultures that are often heavily influenced by the vision, style and values of the founder and carefully maintained through the generations. These cultures bind employees to a common cause and foster loyal and stable workforces. If managed well, a strong culture can prove to be a major competitive advantage for a family business seeking to attract and retain the best talent in order to achieve sustainable long-term goals.
A strong culture can also be a liability. In an ever-changing business environment where digital transformation and business model disruption is inescapable, every family business must examine whether its culture is fit for purpose. The good news is that company culture can be measured and actively managed, enabling leaders to grasp new opportunities and take their organizations along with them.
Family business is defined as a business where:
The majority of votes are held by the person who established or acquired the firm (or their spouses, parents, child, or child's direct heirs);


At least one representative of the family is involved in the management or administration of the firm;


In the case of a listed company, the person who established or acquired the firm (or their families) possess 25% of the right to vote through their share capital and there is at least one family member on the board of the company.


Family-owned businesses in Hungary
After the change of regime, many small and medium-sized enterprises (SMEs) were created in Hungary. In this economic boom, people started to realise their own innovative business ideas. Since then, they have played a significant role in the development of domestic GDP (Gross Domestic Product) and employment growth. But more than thirty years have passed since the beginning. This means that a change in leadership has already happened or just right at the door. What kind of differences are there between the two or more generations?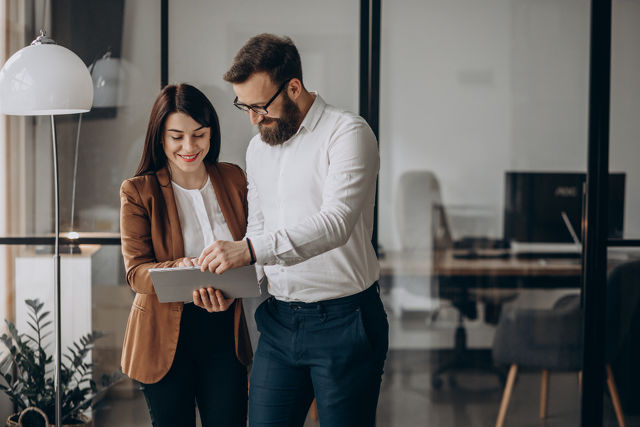 Generational differences in business
In Hungary, we can speak about six different generations, according to the books, these are:
born before 1946 (Veteran generation)

1946-1964 (Baby-boomer)

1965-1979 (X generation)

1980-1994 (Y generation)

1995-2009 (Z generation)

2010- today (A generation)
Baby boomers and members of Generation X will make up the majority of family businesses in 2022. The successors will come from Generation Y and Generation Z. This may sound interesting, but we know the differences between the generations.
The Baby Boomers and members of Generation X were very much at the beginning of the age of technological innovation, and what's more, they were building their companies in a completely different era. But younger people are almost used to digital tools and solutions. Whereas in the past, there was a sense of adaptation, status quo and stagnation, today we live in an era of constant change, modernity and innovation.
All these factors, and many other age differences, also make the handover of family businesses much more difficult. And the fault is not necessarily with the later, younger generation, but more simply with a lack of consistency or interest.


The challenges and difficulties of transformational change in family-owned businesses

Generational succession affects tens of thousands of family businesses in Hungary, and statistics show that only one in three businesses succeeds. It is even possible that the first succession is successful, but that the business fails somewhen in the following generations. We collected a few reason for this fact:
lack of interest on the part of the successor (planning a different career)

incompetence of the successor

the manager is afraid of change (unwilling to give up management)

lack of mutual understanding (the manager does not want to innovate, the younger one discards tried and tested methods, etc.)
It is not the easiest to get around in family business handovers, due to its emotional charge. The biggest challenge, therefore, is to ensure that the transferor and transferee both want the same thing. You could say that this is step zero, without which the business is most likely doomed if a succession does take place. In this case, it may be better to accept that other solutions need to be considered (e.g. selling the business, bringing in external parties, etc.). It is rare, but not inconceivable, that the next generation will be the next to take over the grandparent's business.


Business succession
As far as the form is concerned, the transfer can take the following forms:

Within the family, by generational change

Within a company (e.g. by a manager or a co-owner)

By an external partner (sale, divestiture)
Research shows that in more than half of family businesses, the transfer takes place within the family, followed by sale. The reason is that the owners are most keen to pass on their inheritance to the family, but if this fails, they are at least trying to make money out of it. So it is only rarely that a new owner is found from within the company (of course, this is not for free, but external partners are usually financially stronger).
Whatever the deal, you need to establish the value of the business and paint as realistic a picture as possible of its current situation. In the case of a sale, a letter of intent, a confidentiality agreement and due diligence should also be included.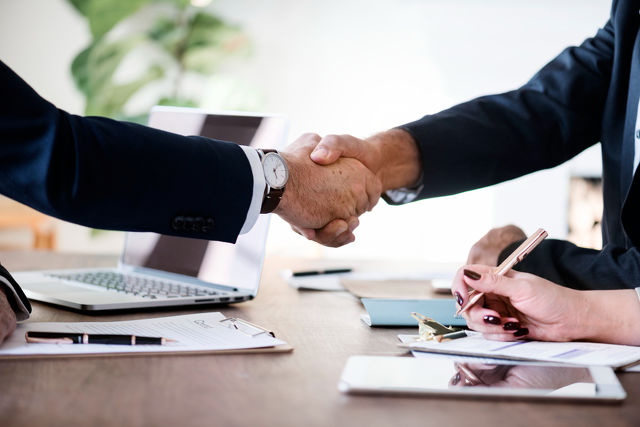 Establishing company value, successful exit, identifying growth potential
There are always opportunities for growth and development in every organisation, but they are often hidden. As a result, the value of the company may not be a realistic picture. It may be sold for much less than it is worth in terms of its potential. Or the generational change may be frustrated by the failure to establish the right business model for the long term.
At Sciencer, we offer a solution to assess the legal and commercial potential of ideas, existing developments and patents in the company, and their exploitation and sale. With the support of our unique software, we even jointly define exit targets. And if required, we will develop the most optimal growth model. In this context, we will jointly prepare specific business and financial plans, one-pagers, investor pitch documents and the business analyses necessary to support them.